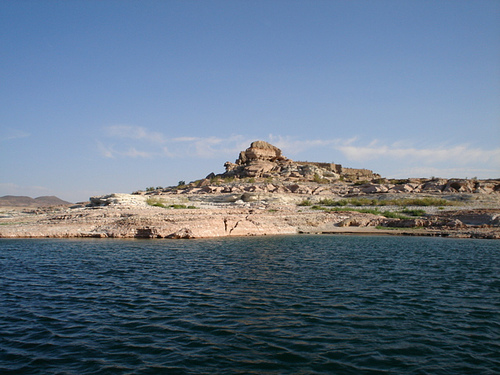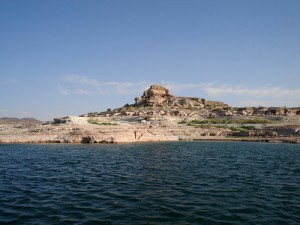 Icy roads and piles of snow drive many Americans to spend their winters in warmer communities. Here's a list of three great Nevada snowbird communities with affordable apartments for rent.
Laughlin, NV – population: 9,337, average apartment rent: $852
Located near the southern tip of Nevada, on the Colorado River, Laughlin can't help but attract winter visitors. From the months of November – March, average low and high temperatures range from 43 – 78 degrees. More family-friendly than other gaming destinations in the State, Laughlin has a great library, many service clubs, a community center, a town pool, and even a local bus service. If it turns out that you can't get something you need here, you can probably find it waiting across the river in Bullhead City, AZ, which is four times larger than Laughlin.
Mesquite, NV – population: 17,209, average apartment rent: $870
Located near the Arizona and Utah borders in southeastern Nevada, Mesquite attracts many budget vacationers. With a great small-town feel, plus plenty of spas and golf courses, it's easy to find relaxation in this Virgin River Valley city. Average high temperatures from November – April stay below 80 degrees and the lows during that time period rarely dip below freezing. Snow here is uncommon, but does occur occasionally, usually in January.
Boulder City, NV – population: 14,896, average apartment rent: $755
Recently voted one of the best places to retire by Money magazine, Boulder City has the cheapest average apartment rental rates on this list. The nearby Hoover Dam creates beautiful Lake Mead and all the water turns Boulder City into a clean, green oasis in the desert. The city is proud of its low crime rate, high quality of life, and many annual festivals. Apartments here are so cheap that you might want to stay all year, but the months of October – April are when the Boulder City climate is at its best with average high temperatures ranging from 54 – 80 degrees and average lows never dropping below 38 degrees. Occasional snow falls each year, but only 1.1 inches, on average.
These great warm-winter communities may be small, but most of them are near within an easy drive of civilization. You can almost walk from Laughlin to Bullhead City, AZ, Mesquite is less than 40 miles from St. George, UT, and Boulder City is 14 miles from Henderson, NV. If you need warm winters and great cities with apartments for rent, Nevada should be at the top of your list.
How about you? Any luck finding apartments for rent in Nevada? Comment below.
*** If you'd like some help finding an apartment in Nevada, I've got a whole staff of people standing by to help you for free. Call one of our apartment experts at 877-676-1767.
Or, click here: https://www.aptsnevada.com/discover-nevada-apartments
[Image credit: expressyourself-7]