Whether you're looking for a new adventure or to find some delicious local eateries there is always something to do when you're in Nevada. However, sometimes when you want a bit of a more relaxed day, it can be easy to not know what to choose. One of our favorite things to do on a quiet afternoon is to head to one of our favorite bookstores. There are plenty of great options that you don't want to miss out on.
As always be sure to check out the website for hours and updates. And while you're here, be sure to check out the stunning apartments we have to offer throughout the state of Nevada.
1) Sundance Bookstore
Dedicated to supporting Northern Nevada's literary landscape, Sundance Bookstore has been around for over 35 years. They regularly host readings, book signings, salons, and so much more that you won't want to miss out on. Come check out the wide selection of both books as well as music and enjoy your afternoon with all they have to offer.
2) Luminary Books
This independent used and new bookstore is located near beautiful Lake Tahoe. So the next time you head up to the lake, you'll want to make time to stop in at Luminary Books. Their wide variety of genres to choose from. And while you're there, don't forget to give a belly rub to the shop dogs Sirius and Phoebe.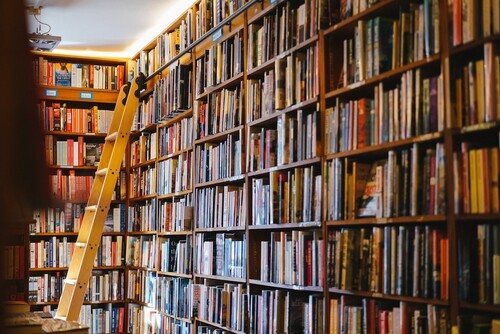 3) Grassroots Books
Grassroots Books grew from a small garage to over 40,000 books. When you visit here, you'll find a wide range of new and used books to peruse. For those avid readers, you'll want to stop in on Bag Sale Sunday, where you can fill a grocery-size bag for $5. But don't feel like buying a book is the only thing to do here, stop in and hang out a while with one of the many events put on.
4) The Radical Cat
This simple, cozy space is packed full of amazing books and beautiful art. And of course, purring cats. Not only is The Radical Cat an amazing bookstore, but it's also a cat adoption center and community space. An inclusive for everyone, you'll find a wide variety of reading events, homework help, workshops taught by local artists and so much more.
5) Browsers Corner Book Store
With an ever-changing inventory, Browsers Corner Book Store is the perfect place to find a great book. There are so many amazing finds here, it will be hard to go home with only one book. And the bonus of shopping here is that all funds are used to help support the local library. If you're looking to donate a few of your books that you do not need, let this be your first stop.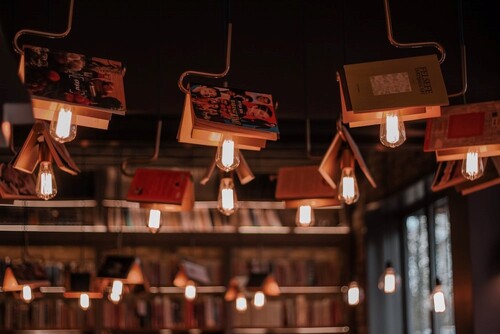 Did we mention your favorite bookstore? Or is there one you feel we missed out on? Head on down to the comments to let us know what you think.
If you're interested in moving to the amazing city of Las Vegas, find your next dream home here. And while you're on your search for the best place to live, head on over to our post about some surprising facts about renting in the city.