Elevate at 4400 Apartments
Elevate at 4400 Apartments in Sun Valley, Nevada is designed with the resident in mind. Here you'll find elegant living with all the stunning amenities offered both in the community and in each individual apartment. And tucked into a wonderful neighborhood, you don't want to miss out on calling this place home.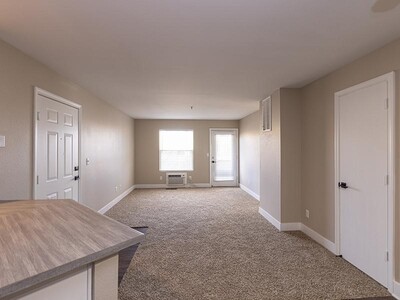 Amenities
Besides the amazing location of Elevate 4400 Apartments, there are so many other reasons to choose this amazing community. These great pet-friendly apartments come in two spacious options: one and two bedrooms to fit all your needs. Here you'll enjoy large floorplans with a fully-equipped kitchen with a dishwasher and disposal. There is also air conditioning, plus so much more. Be sure to ask about spaces with an in-unit washer and dryer.
If you're looking for community amenities, then this is the perfect place for you. There's beautiful landscaping with several new updates on the way, like a dog park, outdoor lounge area and so much more. You'll have access to the laundry facilities and will get to work with a professional and responsive management team.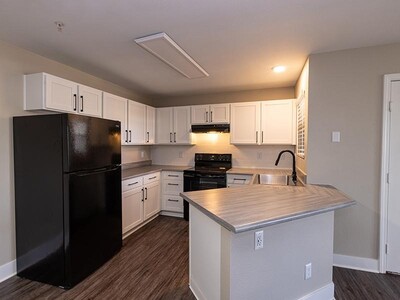 Neighborhood
This beautiful complex is located in a thriving community full of plenty of things to do. If you want to do some shopping, there are plenty of options to choose from, like The Outlets at Legends and Sparks Mercantile. And if you're looking for a day of adventure, you'll have a lot to choose from. Opt for the National Automobile Museum or the Fleischmann Planetarium. And when you're done for the day, head on over to MB Grill for some delicious dinner.
For more information about this apartment or other great options throughout Nevada, head over to our site. And if you're looking for some ways to save money while renting in Nevada, check out our post.
Elevate at 4400
Ready for your next big adventure? Find everything you've been waiting for at Elevate at 4400 in Sun Valley, NV!
Our Sun Valley apartments were designed with the resident in mind, putting you in control of the way you feel at home. Here, you'll discover the meaning of elegant living! Choose from our available, well-appointed Sun Valley apartment homes that provide you with every comfort. Enjoy fully-equipped kitchens, in-unit laundry, central air, high-speed internet access, private patios, and more. Living at our apartments for rent in Sun Valley means being a part of a thriving community; shared amenities on-site include on-site laundry facilities, playground, and immediate proximity to public transportation!
You deserve to love where you live, so don't settle. Our centrally located property makes both work and play in Sun Valley easier than ever. Whether it's taking a stroll through the nearby Wildcreek Gold Course, or shopping the day away at The Outlets at Legends, Elevate at 4400 Apartment is where you want to be. Not to mention, we're pet-friendly with no size/breed restrictions, meaning your best friend is free to take on the world with you. Whether you choose to hop on the nearby I-80 to Sparks, Reno, and surrounding areas, or choose to stay indoors, our mission is that you'll always look forward to coming home. Call and book your tour of Elevate at 4400 Sun Valley today!
About
1 & 2 Bedroom Apartments
Call for Pricing
Address
4400 El Rancho Drive
Sun Valley, Nevada, 89433
Contact
(855) 481-5222
amc_elevateat4400_propertywebsite@leads.anyonehome.com
Hours
Mon - Fri: 9:00am -5:00pm
Sat: 10:00am - 5:00pm