Sevilla Condominiums
Located in the Winchester neighborhood, Sevilla Condominiums in the quiet residential streets while having big-city living at your fingertips. Whether you're looking to head to the strip or out to a round of golf, you're only minutes away. And with all the stunning luxuries, both in the community and in the apartment, you don't want to miss out on calling this your next home.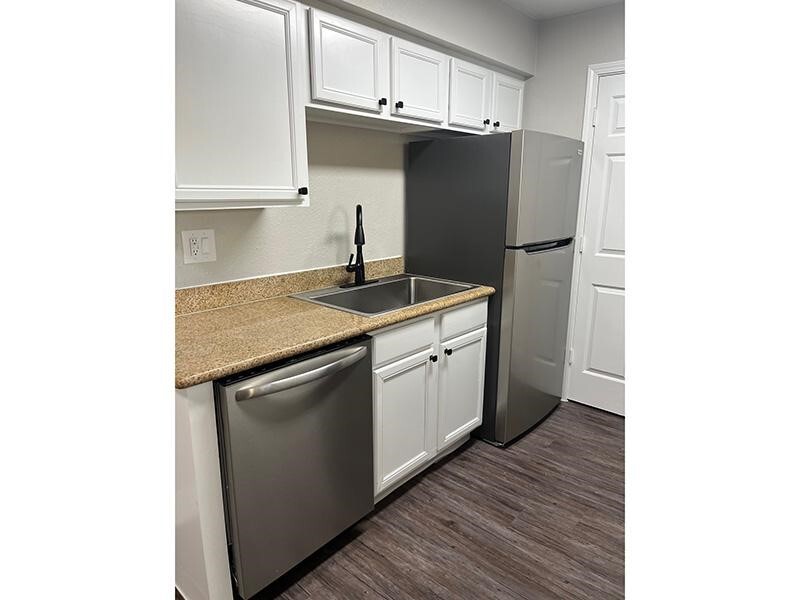 Amenities
At Sevilla Condominiums, there are plenty of spectacular amenities that you don't want to miss out on having in your next home. These beautiful pet-friendly apartments come in two spacious options: one-bedroom and two-bedroom to fit your and your family's needs. Here, you'll enjoy spaces with a fully equipped kitchen with stainless steel appliances. As well as air conditioning and a patio or balcony. Plus so much more.
If you're looking for some luxurious community amenities, then you'll want to check out Sevilla Condominiums. The gated complex has a fitness center for those looking for a great place to work out. And, of course, a swimming pool for those hot days you need to relax.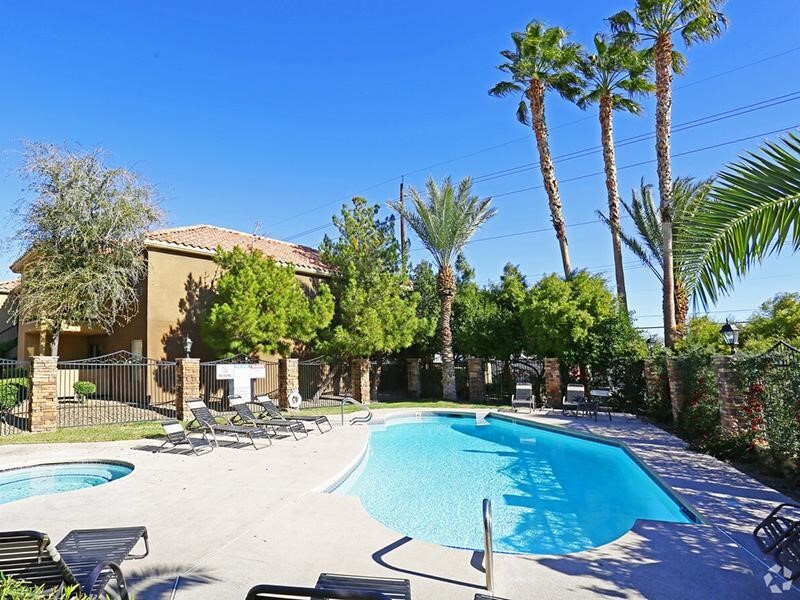 Neighborhood
You'll find Sevilla Condominiums is located in a wonderfully thriving community. If you're looking to get a round of golf in, then you're in luck. Head on over to The Club at Sunrise or Royal Links Golf Club, both fantastic options. And if you're looking for the perfect way to start the day, head over to Eggscellent Breakfast and Lunch.
For more information about this apartment or other great options throughout Nevada, head over to our site. And be sure to check out our post on what you need to know about renting in Nevada.
Sevilla Condominiums
Welcome to Sevilla Apartments in Las Vegas, Nevada! Just moments from the Las Vegas Strip, our Winchester neighborhood is the perfect blend between quiet residential streets and unbeatable proximity to big-city living. Our location brings you within 10 minutes or 5.1 miles of the University of Nevada. Enjoy outdoor recreational opportunities like the Las Vegas Country Club and the Las Vegas National Golf Course. Just three miles south of Downtown Las Vegas, our neighborhood is ideal for quick commutes and a charming lifestyle. Select from our 1 bedroom and 2 bedroom apartments complete with everything you need. Come home to Sevilla today!
About
1 & 2 Bedroom
Call for Pricing
Address
3135 S Mojave Road
Las Vegas, Nevada, 89121
Contact
(702) 474-7474
sevilla@amcllc.net