Nevada is a popular destination, and let's face it, it can be pretty pricey. Activity after activity can start to add up fast. However, you don't always need to spend money to have fun. In fact, Nevada is full of fun and free activities that will leave you with endless memories. It's time to put your wallet away and try out these six free activities in Nevada.
1. Hike Mount Charleston
If you need a break from the hustle and bustle of the city, Mount Charleston is the perfect escape. There are several hikes to choose from. One of the most popular hikes is Mary Jane Falls. This hike is 2.5 miles and considered a moderate hike. On the trek, you'll find beautiful views of the mountain. You won't be disappointed by the gorgeous waterfall at the end of the hike. If you have time, check out the cave that's past the waterfall, and take time to soak in the beautiful view. Mount Charleston is the perfect option if you're looking to take a break from the city and enjoy nature.
2. Take Pictures at Seven Magic Mountains
Located right outside of Las Vegas, Nevada, The Seven Magic Mountains is an art installation by Ugo Rondinone. The Seven Magic Mountains are colorful boulders stacked on top of each other. It's unique, to say the least. One of the best things about this public art installation is that it's completely free. The only thing you might need to worry about is the crowds, and waiting to get your perfect picture. However, The Seven Magic Mountains is worth the wait because there's nothing quite like it.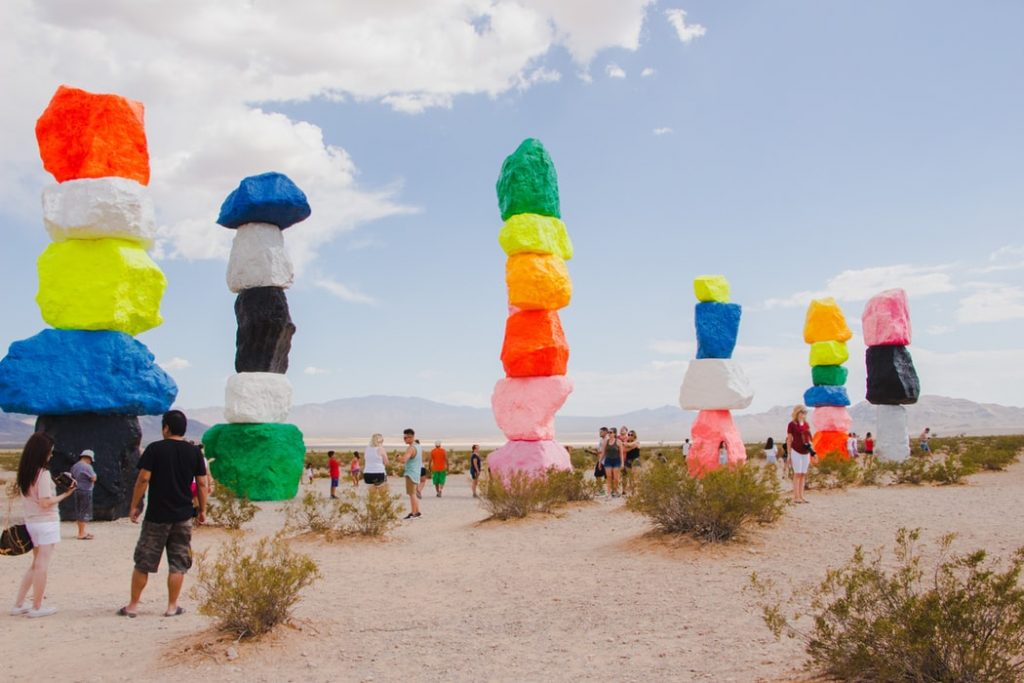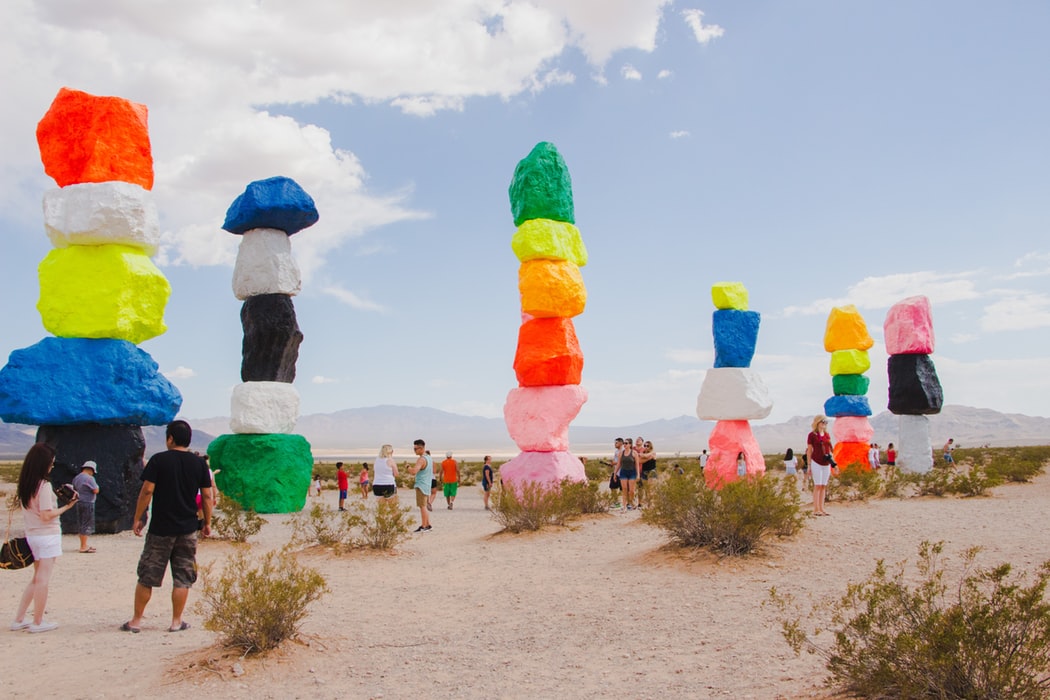 3. Satisfy your Sweet Tooth at Ethel M Chocolate Factory
Sink your teeth into the delicious chocolate at the Ethel M Chocolate Factory in Henderson, Nevada. Tour their chocolate factory and enjoy samples all for free. During the tour, you'll learn about the process it takes to make their gourmet chocolates. After you're done touring the inside of the factory, you can stroll through the three-acre Botanical Cactus Garden where you'll find over 300 species of plants. The Ethel M Chocolate Factory will do a great job of satisfying your sweet tooth.
4. Explore Downtown Container Park
Downtown Container Park in Las Vegas, Nevada, is a shopping center made up of repurposed shipping containers. At this shopping center, you'll find different boutiques, delicious restaurants, interesting art pieces, and a playground. If you're looking for a kid-friendly activity, exploring Downtown Container Park is a great option. The shopping center holds free concerts, movie screenings, and more, so be sure to check the Downtown Container Park website to see if there are any activities happening during your visit.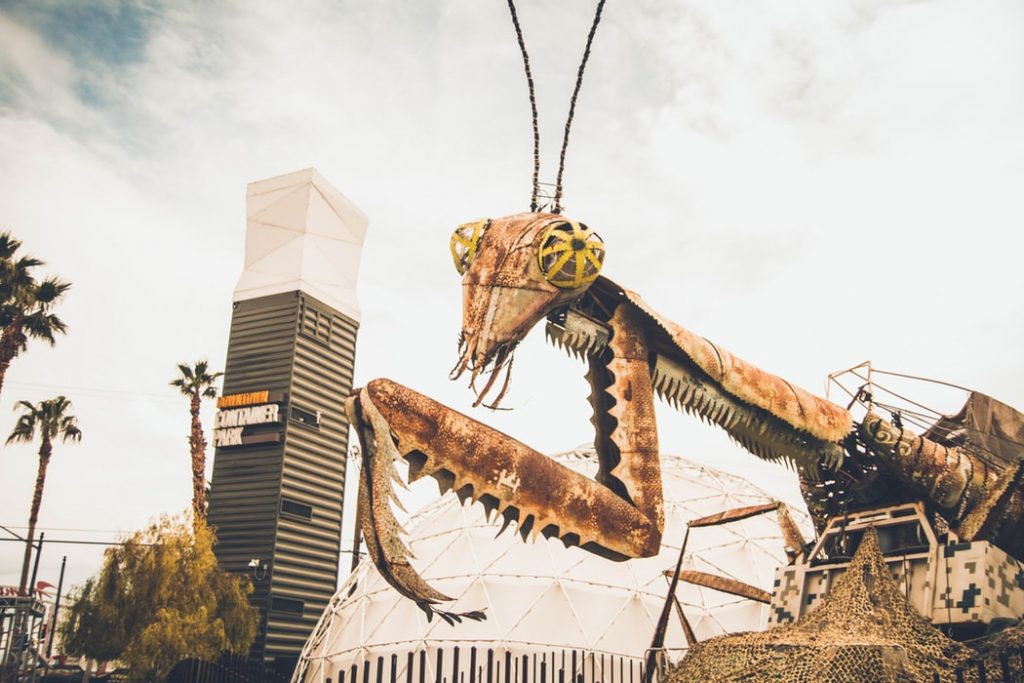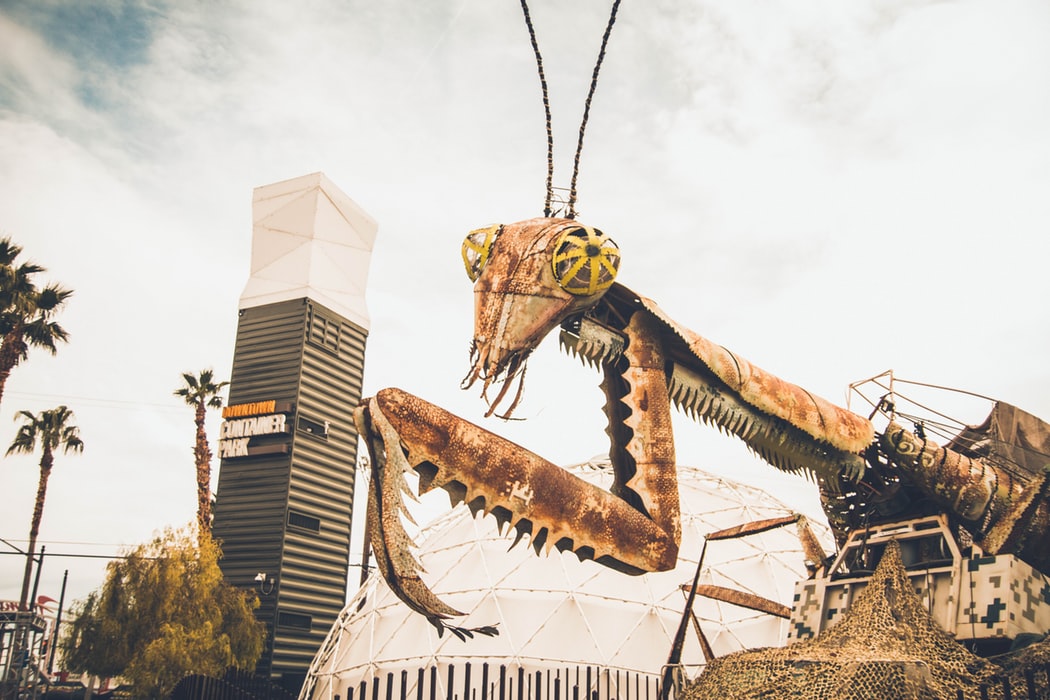 5. Relax at Spencer Hot Springs
If you're looking for some relaxation, then Spencer Hot Springs in Austin, Nevada is the place for you. You won't have a problem finding a spot for yourself at Spencer because there are three different pools to choose from. The water temperature usually stays at 130 degrees Fahrenheit year-round, so heat isn't a problem. Visit Spencer Hot Springs at night for the chance to see the stars. One thing is for sure, the natural hot springs will leave you feeling rejuvenated.
6. Visit the Bellagio Hotel
If you're in Las Vegas, then visiting the Bellagio Hotel is a must. Inside the hotel, there's a conservatory garden that changes with the season. Each display is a sight to see. It's not your typical garden. While at the Bellagio Hotel, be sure to visit the famous fountains. The Bellagio Fountains contain more than 1200 jets that shoot streams of water over 450 feet in the air. The water streams are timed with music and colorful lighting. There's a lot to explore at the Bellagio Hotel, which makes it a great no-cost option if you're in the Las Vegas area.
These six free activities prove that you don't need to break the bank to have fun in Nevada. Adventure is always right around the corner. What was your favorite activity on the list?
If you're going to be in Nevada over the summer, click here for some fun things to do.
Click here to find your perfect apartment in Nevada.
Subscribe to weekly emails for more apartment living tips!