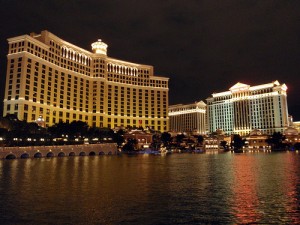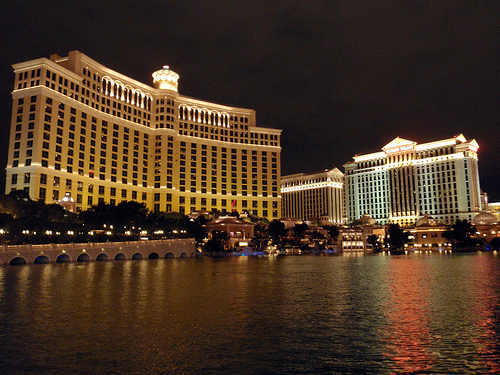 The entire Clark County area (including Las Vegas) is struggling economically. The County has the highest unemployment rate of the major metropolitan areas in Nevada, and Nevada has the highest unemployment rate in the United States. So, the picture here is grim, especially when it comes to real estate.
Landlords in Clark County, NV are desperate to find renters, so they are making deals and offering specials like never before on Nevada rental properties. Here is a list of the best 5 communities in Clark County for you to consider — remember, you can call some of the shots when negotiating here with landlords and rental companies. I've also included average rent rates and distances from downtown Las Vegas.
Henderson, NV– population: 256,445, average rent: $1,182, distance: 15.8 miles
Quieter and with less neon than its northern neighbor, culture abounds in Henderson. They have Shakespeare in the Park, jazz festivals, runs and races, art festivals, parades, sporting events, WinterFest, shopping and great spas.
North Las Vegas, NV– population: 224,387, average rent: $1,155, distance: 4.8 miles
More down-to-earth than Sin City to the south, North Las Vegas is home to Nevada's only NASCAR venue, the Las Vegas Motor Speedway. Visit Movie Madness to see free movies under the stars, and don't miss the annual BallonaPalooza or the Weapons Museum at Nellis Air Force Base.
Paradise, NV – population: 245,530, average rent: $921, distance: 9.5 miles
Paradise is where the good stuff is — the McCarran International Airport, University of Nevada, Las Vegas, and much of the Strip. So, if you've ever been to Caesars Palace or the MGM Grand, you were in Paradise and didn't even know it. The U.S. Postal Service even treats Paradise locations as having "Las Vegas" addresses to avoid confusion.
Spring Valley, NV– population: 117,390, average rent: $1,135, distance: 5.9 miles
This "bedroom community" is sub-divisions and strip malls. The land area is fairly small for such a well-populated place, only 33.4 square miles, and could use a little more attention to appearance. There is, however a nice park located in the north-central part of the town called Desert Breeze Park.
Whitney, NV – population: 18,273, average rent: $921, distance: 12 miles
This little town used to stand on its own, between Las Vegas and Henderson, but the expansion of the two cities pretty much swallowed Whitney in the 1990s without asking. This effected local businesses which have only recently begun to recover, but it's a still a great place to live.
So, hurry on out to Clark County, Nevada. Rental property landlords are desperate to meet you.
How about you? Any luck finding Nevada rentals? Comment below.
*** If you'd like some help finding an apartment in Nevada, I've got a whole staff of people standing by to help you for free. Call one of our apartment experts at 877-676-1767.
Or, click here: https://www.aptsnevada.com/discover-nevada-apartments
[Image credit: daquellamanera]