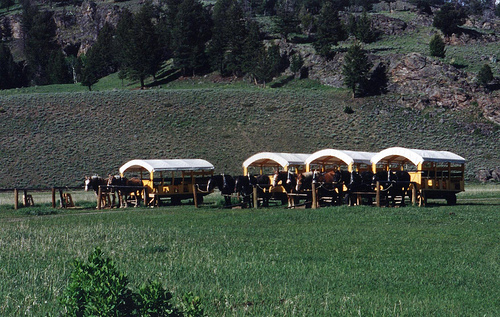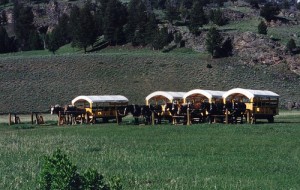 Nevada is a great State with rich heritage from the Old West, but the overwhelming majority of the population lives in either the Las Vegas or Reno metropolitan areas. Here are three great places with fewer residents but tons of character. Even if you never move here or rent an apartment, you should visit these fantastic communities.
Carson City, NV – average apartment rent: $895, population 55,176
The capital of Nevada, Carson City is in the western part of the State and is one of Nevada's best-kept secrets. The climate here is so much nicer than Las Vegas and most of the other large communities — summer is hot, but not scorching, and winters are cold, but not freezing. Average high temperatures reach 89 degrees in July and average lows get down to 22 degrees in January, with around 10 inches of snowfall per year.
Carson City has a great, old-west feel to it and is rich in State history. Traditionally, the city is Republican, but Barack Obama beat John McCain here in the 2008 Presidential election by 204 votes. The city is greener than many others in the State and there's a wonderful railroad museum for families to visit.
Pahrump, NV – average apartment rent: $915, population: 41,654
The town's motto is "Heart of the New Old West" and it certainly lives up to the designation. The community is 60 miles west of Las Vegas and has many naturally-occurring artesian wells which provide much-needed water to the remote settlement.
Pahrump also sees a fair amount of tourist traffic from visitors to nearby Shoshone, CA and Death Valley National Park. Life in Pahrump is peaceful and simple; and, while necessities are available, residents travel just over an hour to Las Vegas for the extras.
Boulder City, NV – average apartment rent: $755, population: 14,896
A quirky city in Nevada that prohibits gambling, Boulder City is about 30 miles southeast of Las Vegas. The community may be small, but it offers golfing, a city pool, lit tennis courts, hiking trails, a BMX track, skydiving and aerial tours of Hoover Dam and the Grand Canyon.
Proximity to Lake Mead and the Hoover Dam brings a number of tourists to Boulder City each year.
Residents of Carson City, Pahrump, and Boulder City hold some of Nevada's best-kept secrets. If you're looking for apartments outside of Nevada's dense population centers, be sure to look in these communities first.
How about you? Any luck finding rentals in Nevada? Comment below.
*** If you'd like some help finding an apartment in Nevada, I've got a whole staff of people standing by to help you for free. Call one of our apartment experts at 877-676-1767.
Or, click here: https://www.aptsnevada.com/discover-nevada-apartments
[Image credit: kerryvaughan]